---
Douglas County (KS) Free Fair
One Great County -- One Great Fair
July 24-29, 2023
It's not too early to think about entering your quilts in the upcoming county fair! Plan now to have your quilts ready to enter on Monday, July 24 from 2:00 to 6:00pm in Building 21 at the Douglas County Fairgrounds. Judging will take place Tuesday morning, followed by hanging of the quilts. The exhibit buildings will open to the public Tuesday afternoon from 3:00 to 9:00pm and be open from 10:00am to 9:00pm Wednesday through Saturday. All exhibits are released on Sunday morning between 8:00 and 10:00am.
Go to the Douglas County Fair website, scroll down to Fair Info and click on Learn More to download the Fair Book. You'll find the Quilts Open Class listings beginning on page 91. One quilt per category per person. However, if you have multiple quilts you'd like to enter, see if they will fit in different categories! We look forward to seeing your quilts!
---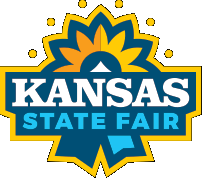 Kansas State Fair
September 8-17, 2023
Kansas State Fairgrounds, Hutchinson, KS
Online Entry Deadline: August 1, 2023
Late entries will be accepted for a fee
Enter online, review General Rules, and download the Clothing & Textiles Handbook for full details and categories. Be sure to check out the special exhibit categories:
Annual themed quilt block--Ad Astra Per Aspera To The Stars
Patriotic Pride blocks (formerly QOV)
Disappearing 9-Patch Challenge
Plus all the other categories for quilts by amateurs and professionals!