Skip Navigation
Website Accessibility
Quilters' Paradise--Sale Saturday!!!
our website
Welcome!
Second Saturday 25% Off Sale!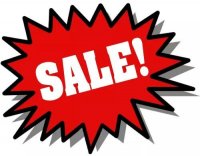 Saturday, January 14, 2023
Second Saturday 25% Off Sale



Nearly everything in the shop is 25% off on our Second Saturday Sales. Check out the newest fabric lines, get some wide backing to finish up a quilt, see the new patterns & notions, and more! In store sales only.



---
The Lumberyard Arts Center Presents a
Quilt Capital of Kansas Event


Sankofa: Lessons Learned
by Marla Arna Jackson
Gallery Exhibit, January 13 - February 14
Opening Reception
Friday, January 13 from 5:30 pm to 7:00 pm
Community Conversation
Saturday, February 4 from 2:00 pm to 3:30 pm
Sankofa, in the Twi language, translates as "go back and get it." Marla Arna Jackson, a world-renowned visual narrative artist, quilter, and historian, reaches back to knowledge gained in the past and brings it into the present as an offering toward collective progress and healing. Her quilts highlight freedom seekers from the Civil War to Civil Rights era and beyond.

Lumberyard Arts Center Gallery Hours
Tuesday-Friday, 1:00pm to 5:00pm
Saturday, 10:00am to noon
---
Textile Arts Open Studio
Every Wednesday from 10:00 am to 3:00 pm
First Wednesday of each month from 6:00 pm to 9:00 pm
Come stitch with friends! Bring your projects and sewing supplies. Bring questions if you have them to help move a project along. Bring a friend!
A limited number of sewing machines are now available for use at the Lumberyard Arts Center during the Textile Open Studio times thanks to generous donations!
---

We're so glad you're here!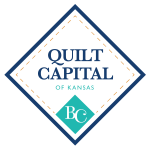 Check out our website for new arrivals, top sellers, and sale items!
These emails will give you the best and most recent information you need!
Keep in touch with us by visiting our website!
Don't forget to follow us on Facebook and Instagram, too!