Welcome!
We wish all a very Merry Christmas and send blessings for a joyous New Year! Thank you for shopping with us in 2022! We look forward to seeing you in 2023.

Shop Hours for Christmas & New Year's



Please note the corrections--Quilters' Paradise will be closed both Monday, December 26 and Monday, January 2 in observance of the legal holidays, since both land on Sundays





Close at 1:00 pm on Friday, December 23
CLOSED December 24-25-26

Open 10:00 am to 3:00 pm
Tuesday thru Thursday, December 27-29



Close at 1:00 pm on Friday, December 30
CLOSED December 31 & January 1 & 2

Return to regular hours Tuesday, January 3, 2023

Monday thru Friday, 10:00 am to 5:00 pm
Saturday, 10:00 am to 2:30 pm


---

We're so glad you're here!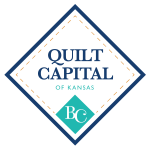 Check out our website for new arrivals, top sellers, and sale items!
These emails will give you the best and most recent information you need!
Keep in touch with us by visiting our website!
Don't forget to follow us on Facebook and Instagram, too!