Welcome!
4th Saturday 25% Off Sale
This Weekend on Sat., Sept 24 from 10am to 2:30pm




Stop in and save at our monthly 25% off nearly everything in the shop sale. Explore the new lines, patterns, and notions, as well as stock up on wide backings and more.



Watch for changes this fall! The Monthly 25% Off Sale will be moving to Second Saturdays beginning in November 2022. Stay Tuned...


---
Textile Open Studio at the Lumberyard Arts Center
Textile Open Studios are free--drop-ins welcome!




2nd, 4th & 5th Wednesdays from 10am to 3pm




Lumberyard Arts Center classroom and/or courtyard



To promote quilting and other textile arts in Baldwin City as part of the Quilt Capital of Kansas designation, Quilters' Paradise and the Lumberyard Arts Center are hosting free open studios for anyone who wants to spend the day stitching with friends. Experienced quilters will be on hand if you have questions or need help with a project.

---
Fall Classes


The following classes are scheduled to be held through the collaboration between Quilters' Paradise and the Lumberyard Arts Center in promotion of Baldwin City's designation as Quilt Capital of Kansas. Class will be held at the Lumberyard Arts Center except as noted.

Quilting Basics with Liz Granberg-Jerome will be offered in four parts on Saturdays, November 12 & 19 and January 7 & 21 from 10am to 3pm at the Lumberyard Arts Center. Over the series you will make enough blocks to create a throw size sampler quilt. Bonus block patterns will be available in classes to make larger sampler quilt.


Quilting Basics Part 1 -- Sat., Nov 12
Basic instruction on straight piecing and half-square triangles. Overview of rulers, notions, and lots of tips. Great refresher!

Quilting Basics Part 2 -- Sat., Nov 19
Adding Flying Geese and Diamond in a Square units will add new variations to your quilting skills.

Quilting Basics Part 3 -- Sat., Jan 7
Take the fear out of sewing curves by adding Drunkard's Path curved piecing to your

repertoire

.

Quilting Basics Part 4 -- Sat., Jan 21
Putting it all together--add sashing, cornerstones, and borders to turn your blocks into a complete quilt top. Discussion of batting choices, backings, and the quilting process.

Foundation Paper Piecing -- Wed., Oct 19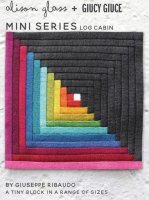 Jump start your quilting to a new level by learning how to foundation paper piece! The Alison Glass Mini Sampler blocks (all available on the QP website as a set or individually) are great starter projects! This technique allows you to create more complex blocks with shapes that aren't easily traditionally pieced. By learning the basics, you can then take on larger projects with knowledge and helpful tips.

Barn Quilt Block Workshop -- Sat., Oct 29


Create your own painted barn quilt block that can be hung inside or out with Laura Davids. Workshop includes instruction in the painting process.
Scared Stitchless to Free Motion Quilt -- Wed., Nov 16

Take the fear out of dropping your feed-dogs in this introduction to free motion quilting on your domestic sewing machine.
Learn about needles, threads, marking tools, and more, plus pin your first sample project to begin quilting in class!
---
2023 Block of the Month
Solare by Northcott
Solare is a beautiful quilt being offered through Northcott Fabrics as a Block of the Month for 2023. Sign up now to be on the list to get your first block kit in January. Sign-up fee $18 covers the pattern. Monthly kit fee of $25 for 12 months. Kits include fabric for entire quilt top and binding (backing not included).
---
Maple Leaf Festival & Quilt Show
October 15 & 16, 2022

It's time to register your quilts to show at the 49th Annual Maple Leaf Festival Quilt Show
Deadline to register is Friday, September 30, 2022. Download the registration form from the Maple Leaf Festival Quilt Show by clicking "Register Here". Drop your completed forms off at Quilters' Paradise or mail or email to Andrea Norton (contact info on the registration form). The Maple Leaf Quilt Guild, sponsor of the quilt show, welcomes quilts that haven't been in the show before from anyone in the community.
This is a display only quilt show--not juried or judged.


---
Kaw Valley Farm Tour 2022
It's that time of year for the Kaw Valley Farm Tour!
Saturday, October 1 from 9am to 6pm & Sunday, October 2 from 10am to 5pm
Join us at the Vesecky Family Farms

Only $10 per car load--get your tickets at the Kaw Valley Farm Tour website where you can also d

ownload a map of all 35 farms to plan your tour route.





There are 35 farms on the tour this year. We will have (free) hay rack rides. Linda's Sweet Delights will be here with her delicious cinnamon rolls, jams and jellies; and Barbara Hinton will be with us again with her wood products and soaps. We will have beverages (coffee, water, soft drinks, juice packs) available. For lunch we will have our usual weiner roast (hot dogs/brats) complete with s'more kits!





We will have frozen pasture-raised chickens ($3.50/lb) and ducks with giblets (6.00/lb) available for purchase during the tour.




We will also have these chicken options:




Bone-in split breast -- $7.00/lb


Thighs

--

$4.50/lb
Drumsticks

--

$4.00/lb
Wings

--

$5.00/lb
Hearts

--

$3.50/lb
Livers

--

$3.50/lb
Feet

--

$3.00/lb
Necks

--

$1.00/lb

We hope you will join us during the farm tour!


---
Holiday Turkeys


We are accepting orders for Thanksgiving and Christmas turkeys. The pasture-raised heritage turkeys are $4.85/lb and the pasture-raised white broad-breasted turkeys are $3.75/lb. They will be ready to pick up at the farm (1814 N 600 Rd, Baldwin City) the weekend before Thanksgiving. Please e-mail VeseckyFamilyFarms@yahoo.com or call 785-594-2493 to reserve your turkey.
This year we will have "turkey parts" again. They must be ordered by November 14 to be sure that they are available. We plan to have only enough cut up to fill the orders.
Turkey breast, 2 pieces per package $8.30/lb
Turkey thighs, 2 per package $5.25/lb
Turkey legs, 4 per package $5.25/lb
Turkey wings, 8 per package $3,00/lb
---
Jingle All The Way -- "A Kansas Quilt Shop Hop"
2022 Save the Date
Thursday & Friday, Nov 3 & 4 from 9am to 6pm
Saturday, Nov 5 from 9am to 4pm
Eleven great shops in northeast Kansas to visit!
Get more details at the Ad Astra Quilt Shop Hop Facebook page

---
We're so glad you're here!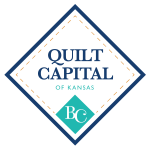 Check out our website for new arrivals, top sellers, and sale items!
These emails will give you the best and most recent information you need!
Keep in touch with us by visiting our website!
Don't forget to follow us on Facebook and Instagram, too!