Skip Navigation
Website Accessibility
August 27--4th Saturday Sale, Downtown streets closed
our website
Welcome!
4th Saturday 25% Off Sale
August 27, 2022 from 10:00am to 2:30pm
The August 27 4th Saturday 25% Off Sale is happening! However, be advised that the downtown streets around 8th & High will be closed due to the annual Smoke on the Bricks BBQ competition on Friday and Saturday. You'll have to park outside the downtown area and walk in to shop. We still hope you will come take advantage of the monthly sale!
Due to the annual Smoke on the Bricks BBQ competition, High Street from 9th to 6th will be closed beginning at 6:00 am Friday, August 26th, as well as 8th Street from the old police station to Grove Street and 7th Street from the alley behind the Library to Grove Street. This means no parking and no through traffic will be allowed after 6:00 am Friday on these
streets. The blocked streets will open back up at approximately 4:30 pm on Saturday, August 27th.
---

We're so glad you're here!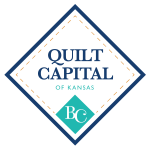 Check out our website for new arrivals, top sellers, and sale items!
These emails will give you the best and most recent information you need!
Keep in touch with us by visiting our website!
Don't forget to follow us on Facebook and Instagram, too!