Skip Navigation
Website Accessibility
Quilters' Paradise June Sale & Happenings
our website
Welcome!
It's that time again!
4th Saturday 25% Off Sale!
Saturday, June 25, 2022
10:00 am to 2:30 pm


Stop in and save at our monthly 25% off nearly everything in the shop sale. Explore the new lines, patterns, and notions, as well as stock up on wide backings and more.

---
Solare

from Northcott Fabrics
2023 Block of the Month
Pattern by Pat Syta and Mini Hollenbaugh of Bound to be Quilting
Finished size 99"x99"
Sign up by December 1, 2022
Program begins January 2023
$18 sign-up fee (covers pattern)
$25 per month for 12 months (does not include backing or binding)
Quilters' Paradise will offer assembly tips throughout the year to support your journey making this exquisite quilt. The pattern includes units made with the Triangle in a Square (TIS) template, the QP Ruler of the Year.
---
Douglas County Free Fair
July 26 through July 31, 2022

Get your quilts ready to enter in the 2022 Douglas County Fair! We hope to have a great showing again this year with your help.



All entries must have been made within the last 5 years. Please sew or safety pin a 4" hanging sleeve to the back of each entry. Everyone is welcome to enter as there are multiple categories within the Open Class Quilting division including a youth division, new/beginning quilters (2 years or less), and 70+ for senior quilters.
Deliver your entries for the Open Class divisions on Monday, July 25 from 1:00 pm to 7:00 pm

Judging will take place beginning at 8:30 am on Tuesday, July 26, following by the hanging of the quilts

Buildings will be open for viewing Wednesday through Saturday, July 27-30 from 10:00 am to 9:00 pm
Download the Fair Info book and jump to page 94 for the Open Class Quilting Division details.
---
Kansas State Fair Open Class Entries
Deadline is August 1, 2022!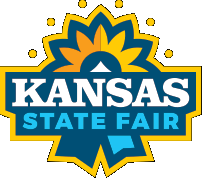 Kansas State Fair
September 9-18, 2022
Hutchinson, Kansas



Quick to follow the county fair, the Kansas State Fair entries are due online by midnight, August 1, 2022. Late entries will be accepted with late fees depending on date entered. No entries accepted after August 26.





Deliver entries to the Kansas State Fairgrounds during the receiving times included in the guidelines from Thursday, Aug 25 - Sat, Aug 27.

All exhibits will be released at the close of the fair and can be picked up on Sun., Sept 18 or Mon., Sept 19 during designated hours.





The 2022 Special Classes include a Tie Dye division, Bargello Quilt Challenge, Upcycle division, and the Sunflower Showcase 2022 Kansas State Fair Quilt Block Contest. The Patriotic Pride Blocks (previously QOV) continue to be collected with all entries stitched into quilts to be presented to veterans during the following year's fair. The 2022 Patriotic Pride block pattern is linked in the Clothing & Textile guidelines.



Download the Competition Guidelines for your category at the Competitive Exhibit Page. You'll find Quilting in the Clothing & Textiles division and some needlework categories will be in the Fine Arts division guidelines.

---
Quilters' Paradise Classes!
We are grateful for the partnership between Quilters' Paradise and the Lumberyard Arts Center! Their assistance in promoting quilting within our community as the Quilt Capital of Kansas and the ability to use their larger classroom/studio space for most of our classes is a blessing to us all. Please continue to support the arts in Baldwin City.




Please register in advance for classes. You can register online at the

shop website Classes page

, by following the individual class link below, or by calling the shop at (785) 594-3477. Class listings state whether they will be held in the classroom at Quilters' Paradise (QP) or at the Lumberyard Arts Center (LAC).



Introduction to Hawaiian Quilting with Laura at LAC
Tues., July 12, 1:00-4:00
Class fee: $40 plus $12.50 fabric kit

One Block Wonder Art Quilt with Liz at LAC
Wed., July 13, 12:30-5:30
Class fee: $45 plus $12 pattern



Introduction to Sashiko with Sharon at LAC
Mon., August 22, 1:00-3:00
Class fee: $35

---
It's Blueberry Time!

Quilters' Paradise will be ordering Michigan Blueberries!
To order your 10 lb box for $42, c

all the shop at 785-594-3477

by July 1.

Berries are scheduled to arrive July 19 and will be available to pick up at the farm (1814 N 600 Rd) on July 19th unless you request to pick up at Quilters' Paradise (713 8th St, Baldwin City)
---

We're so glad you're here!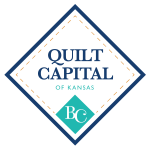 Check out our website for new arrivals, top sellers, and sale items!
These emails will give you the best and most recent information you need!
Keep in touch with us by visiting our website!
Don't forget to follow us on Facebook and Instagram, too!