4th Saturday 25% Off Sale
July 24, 2021, 10am to 5pm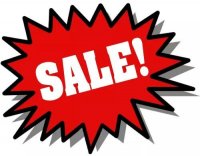 Our monthly 4th Saturday 25% Off Sales continue, this month on Saturday, July 24. Nearly everything in the shop is 25% off! There are always new fabrics, patterns, notions, and so much more! Be sure to stop by to save!


---
2021 Douglas County Free Fair
July 24-31


It's a great event for all ages in Lawrence, Kansas.
Open Class exhibits: Entries may be brought to the Douglas County Fairgrounds Building 21 on Sunday, July 25 from 2pm to 5pm with no advance notice.
The 2021 Fair Book is now available online

. The breakdown of categories for the quilts division can be found on pages 86-88.
The Open Class exhibits will be judged Monday morning at 8:00am
with hanging of the quilts immediately following.
Volunteers always welcome to assist in hanging the quilts.


Open Class exhibits are open Tuesday, July 27 from 3pm to 9pm
and will remain open Wednesday through Saturday, July 28-31 from 10am to 9pm


All exhibits will be released Sunday, August 1 between 8am and 10am


---
Kansas State Fair
September 10-19, 2021
Deadline to enter items in the
Kansas State Fair is Fast Approaching!


All entries in the Open Class Clothing & Textiles, including quilts, must be made online no later than Sunday, July 25.
Online Entry Link
Items entered need to be delivered to the
Fairgrounds Domestic Arts Building
Receiving dates are August 19-21
New this year: Only items that place 1st through 3rd place will be displayed during the fair. Entries not displayed may be picked up August 27-28 or after the fair. If not picking up until the fair ends, please provide a box, tube or package to store your entry in after judging is complete.
Full details, as well as the list of open classes,
are available in the
Clothing & Textiles PDF Handbook
---

We're so glad you're here!
Check out our website for new arrivals, top sellers, and sale items!
These emails will give you the best and most recent information you need!
Keep in touch with us by visiting our website!
Don't forget to follow us on Facebook and Instagram, too!